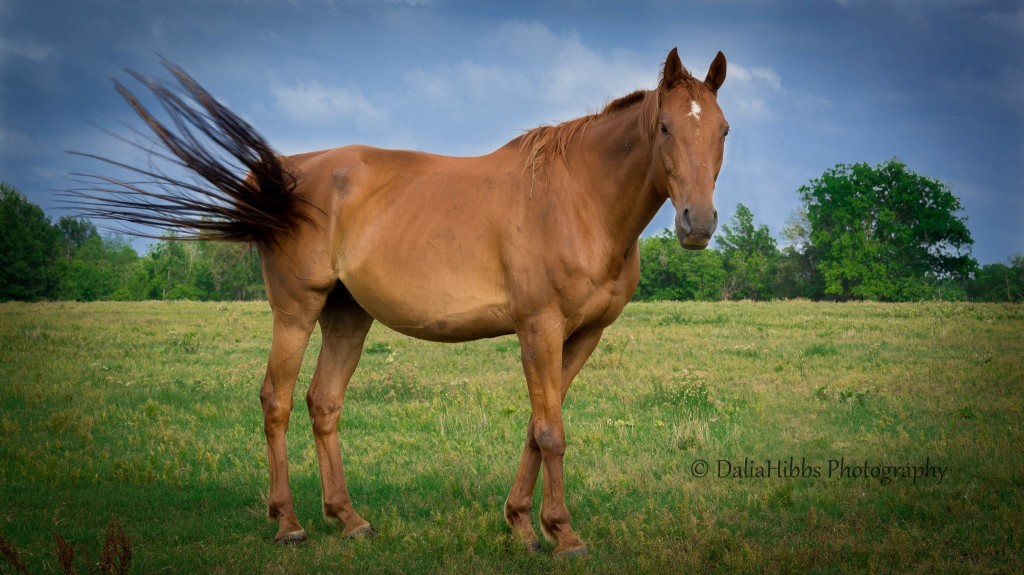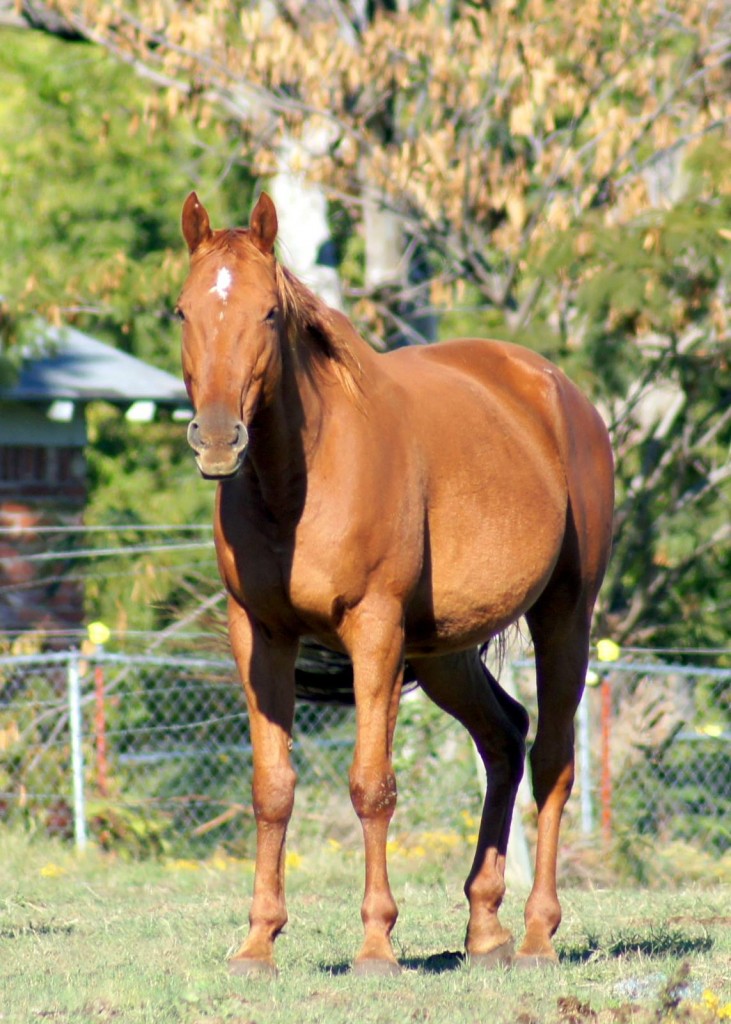 Third Time is a 1999 chestnut OTTB.  He is 17.1 hands and about 1200 pounds.  Third Time won one and placed in several races.  He was used as a pony horse and was bought be be Deb's next horse, but she will be looking for a shorter horse.  You can see his pedigree here and his race record here.
We don't know a lot about Third Times past, besides that he was a pony horse after he raced.  In his little over three years on the ranch he has enjoyed being a pasture ornament.  He has been shown the trails and seemed to take it all as he does everything in stride.  He is a great riding horse.  Deb has actually ridden him in the yard and he was great.  It's just a very long way up and down.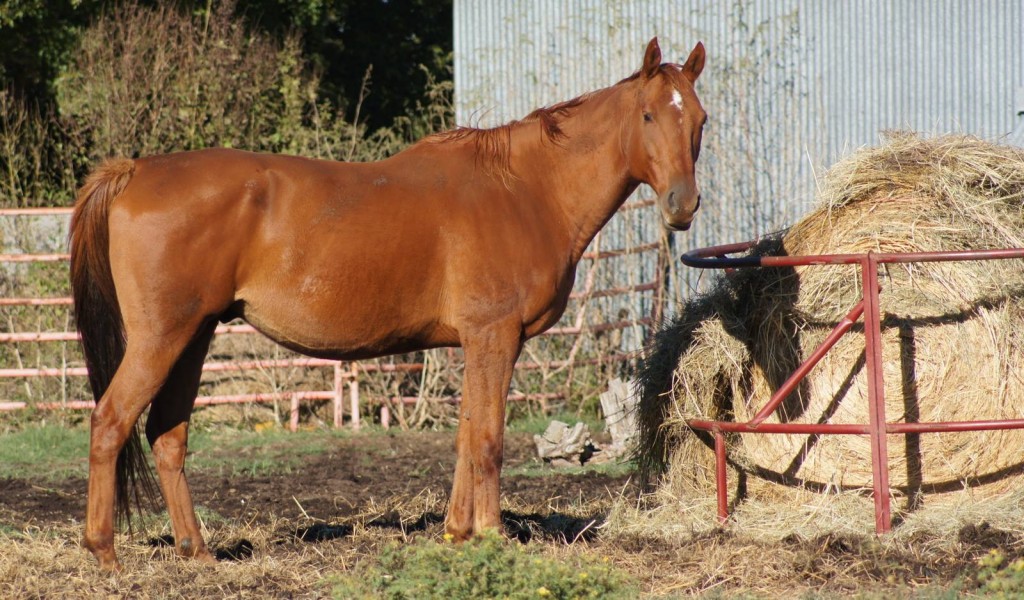 Third Time knows all the standard race horse things:  Load, stands for the shoer, takes baths, is easy to catch.  He is current on his shots and worming.  Third Time is not a very beginner's horse, but is very willing.  He does know speed, but has to be asked to show it.  He is a cribber.
Third Time was sold on July 4th to two wonderful teenagers that will spoil him loads. Contact us to make an appointment to see one of our other horses.