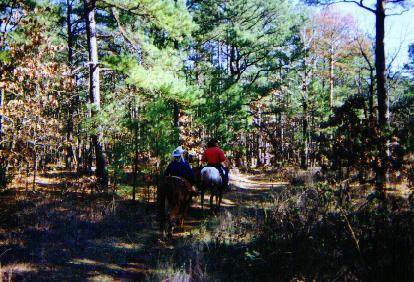 We love to trail ride.  Every once in a while, we organize one at Oologah Lake near the ranch.  We also go riding as much as we can on the weekends and holidays.
We no longer provide trail riding to the public.  If you are looking for a local outfit to trail ride with check out C & A Outlaw Trail Rides.  They offer trail rides around the Sand Springs area.
We occasionally attend and promote organized rides in our area.  Check out our blog to see what's happening. Check the blog often and learn more about our happenings.
Check out the calendar on Oklahoma Horse Online for trail rides all over Oklahoma.
We have a newsletter to let folks know what is going on at Sierra Ranch.  Horses for sale or lease, upcoming trail rides as well as tips on riding and camping.  Fill out the form to sign up for the newsletter.
Contact us for more information! Visit the contact page and make an appointment to meet the horses.