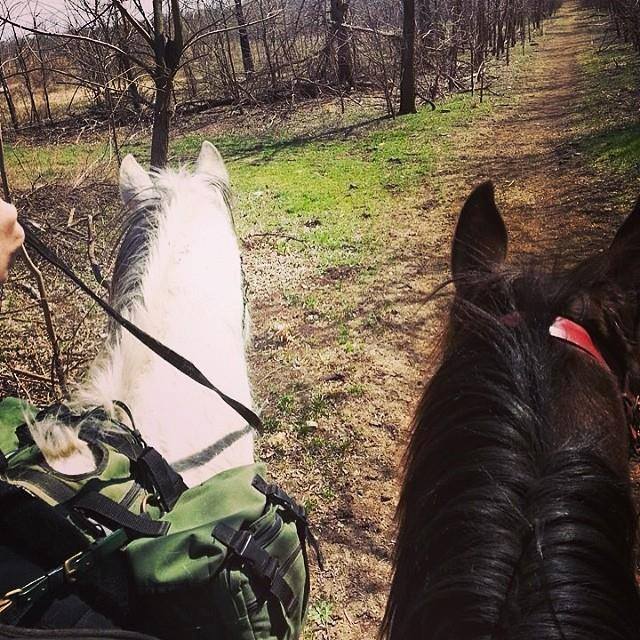 I love to trail ride. However, I do not have the horses on the ranch to provide this service to the public. I have found several folks that do provide this service. Below are their contact numbers:
Lakeside Trial Rides – Oologah and surrounding areas – 918-313-1044
C & A Outlaw Trail Rides –   Sand Springs around Keystone Lake – 918-813-7740
Whiskey Gap Ranch – Adair, OK – 918-824-5531
We occasionally attend and promote organized rides in our area.  Check out our blog to see what's happening. Or check out the calendar on Oklahoma Horse Online for trail rides all over Oklahoma.
Contact us for more information!