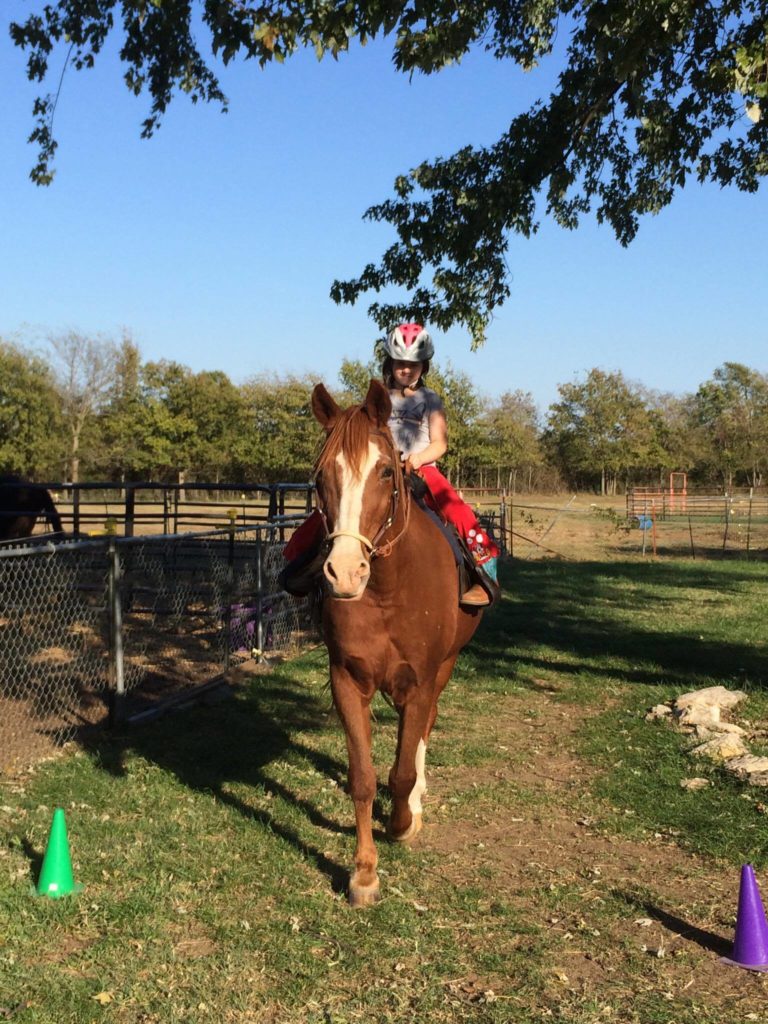 At Sierra Ranch, we teach beginner horse riding lessons from the ground up. We teach you what you need to know to own a horse as well as ride a horse.
We ride in every type of saddle.  English, Western, Aussie, and even bareback.  We may not be the most proper riding teachers, but we do know how to ride and can, at least, get you started in the right direction. We are always learning new techniques to get you to your riding goals.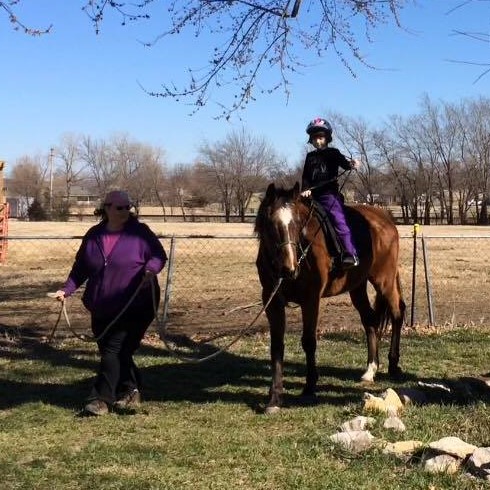 We love to trail ride, however, we don't just walk when we do it.  We do jump and sometimes run along the trail.  So we know how to jump and do some not so normal things.
We own several lesson type horses that we begin everyone on first to see what level of rider they are.
Some of our horses are for sale, but most are not.  This is an advantage when you are looking for a horse and are not sure what kind or type of horse you want.  By riding one of our many horses, you can find the right fit.  It may be one of ours or not.  At least, you will know more about what you want.  We are willing to go with you to help find the horse that is your great match.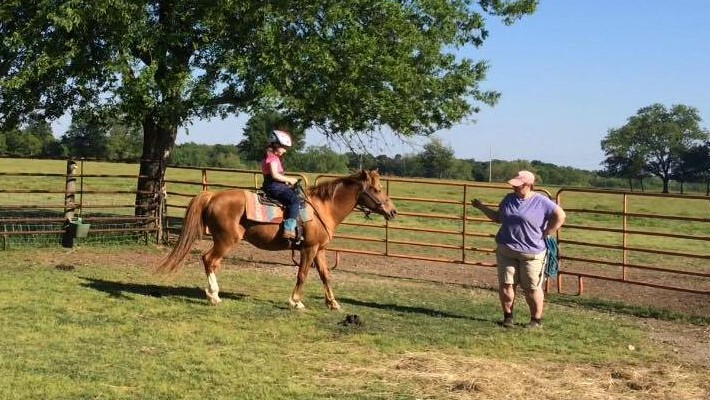 Lessons are $30 per hour.
If you would like to give lessons as a gift buy 6 one hour sessions for $150. Contact us and we will send a payment link as well as email you a gift certificate to give to the person taking the lessons.
We offer lessons all week depending on the weather. Below is our Google Calendar with what lessons we have scheduled. All spots are dependent on the weather. Contact Deb at 918-607-6094 to add your name to the schedule. Contact us to set up a lesson for YOU!