Sierra Ranch, LLC is YOUR party place!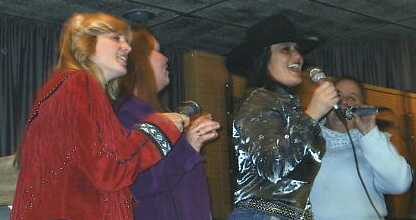 Birthday parties and more…
Sierra Ranch, LLC has the ability to provide a great kids birthday.  We have calm horses that we can provide beginners lessons on or lead around for the very small children.  We can provide a place to cook out or even camp out in the yard.
Your party is limited by your imagination and what your child wants for a party.  We can take horses to party locations for pony rides.
Birthday parties start at $100 and can go up depending on what you want us to do for the party and how many kids are at the party.  (Please note:  Alcohol is not allowed on Sierra Ranch.)
We have everything to provide you with a great birthday or party! Contact us for more information on reserving your birthday party or other event! Visit the contact page and make an appointment.