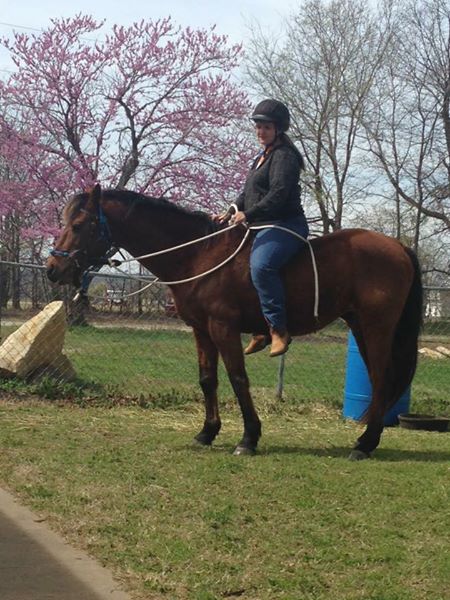 Jasper sold and went to his new home on December 23, 2016.
Check out Jasper 12-15 years old grade 14.3H gelding. $500. No buck. No bite. No kick. Easy to catch. Stands for farrier. UTD on shots, negative coggins.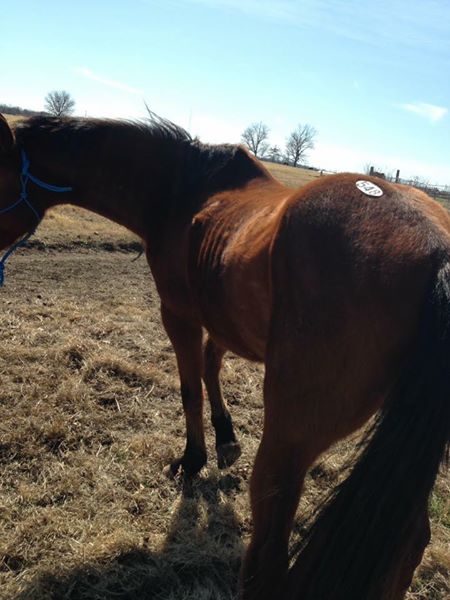 Wormed this month. Teeth/beans done in February. *can be hard to bit* Will ride in a hack or side-pull though.
I picked this guy up from auction back in the spring. I included a pic of him then (skinny & has auction stickers still) as well as pics of him now. There's a pic of me riding bareback and I have never gotten on a horse bareback until this one. He is very patient and kind and tolerated me wobbling around until I found my seat on him.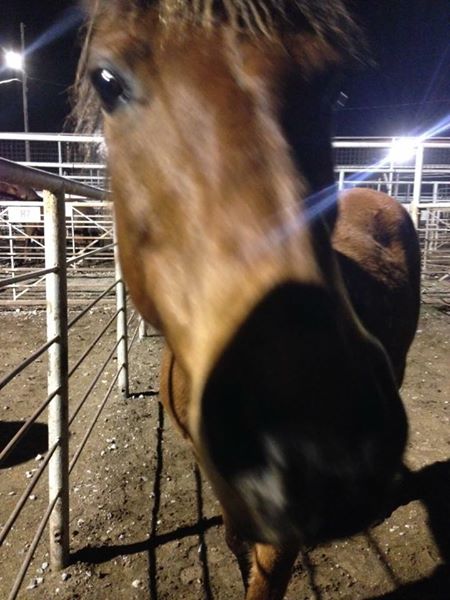 I have sold this horse once before and the family that bought him fell on hard times and were unable to keep him, I'd like him to have a forever home.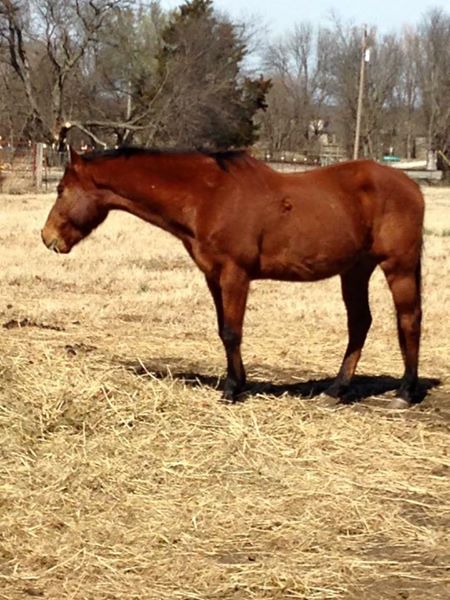 Don't message me asking
his age, height or anything else I've already put in the ad. Seriously. Cheap horses bring me a lot of tire kickers & time wasters and I don't have time for that. This is a great horse that needs a great home.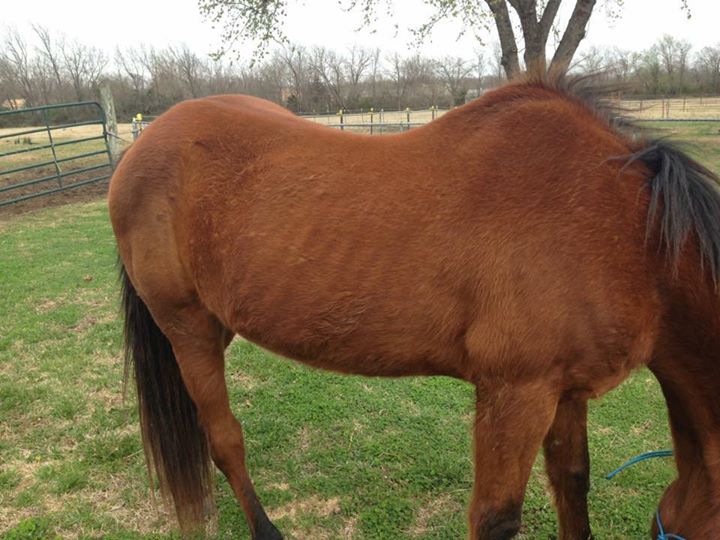 Email or call us for more information!
Come ride a Champion at Sierra Ranch, LLC!
Deb Stowers Sierra Ranch, LLC 918-607-6094
http://sierraranchok.com/