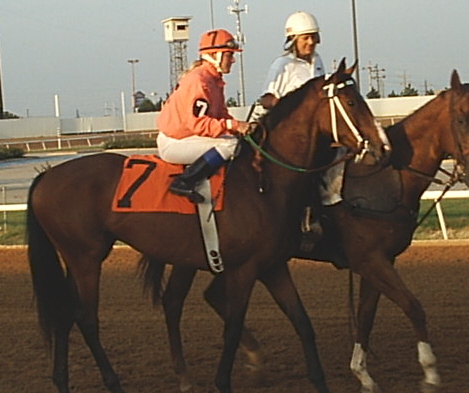 Dr. Hawkeye is a 1999 dark bay thoroughbred gelding.  He is about 16.2 hands and about 1100 pounds.  Dr. Hawkeye is an Iowa bred, born on April 26, 1999 by Parfaitement – Denali's Year, by Colonel Herring.  You can see his pedigree here.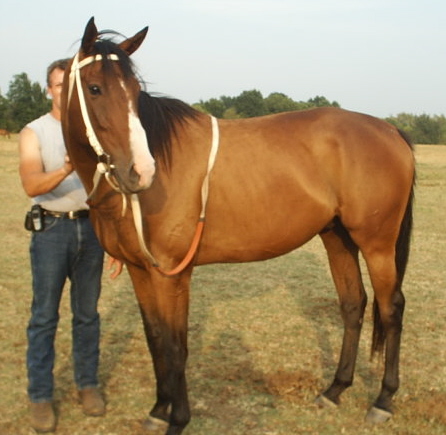 He had 16 starts on the track with no wins.  You can see his results by clicking here.  He is a great long distance horse.  Unfortunately, while in training May 2005 he kicked something and injured his back sesamoid.  He is healed and is transitioned well to a riding horse.
Hawk was never tired in any distance when he raced; he just didn't have the greatest speed for a race horse.  He never broke his maiden.  We have had his leg x rayed and he is sound.  He will be good for trail, low jumps, and English pleasure.  He loves to trail ride and will take you up the steepest mountain and back down with the greatest of ease.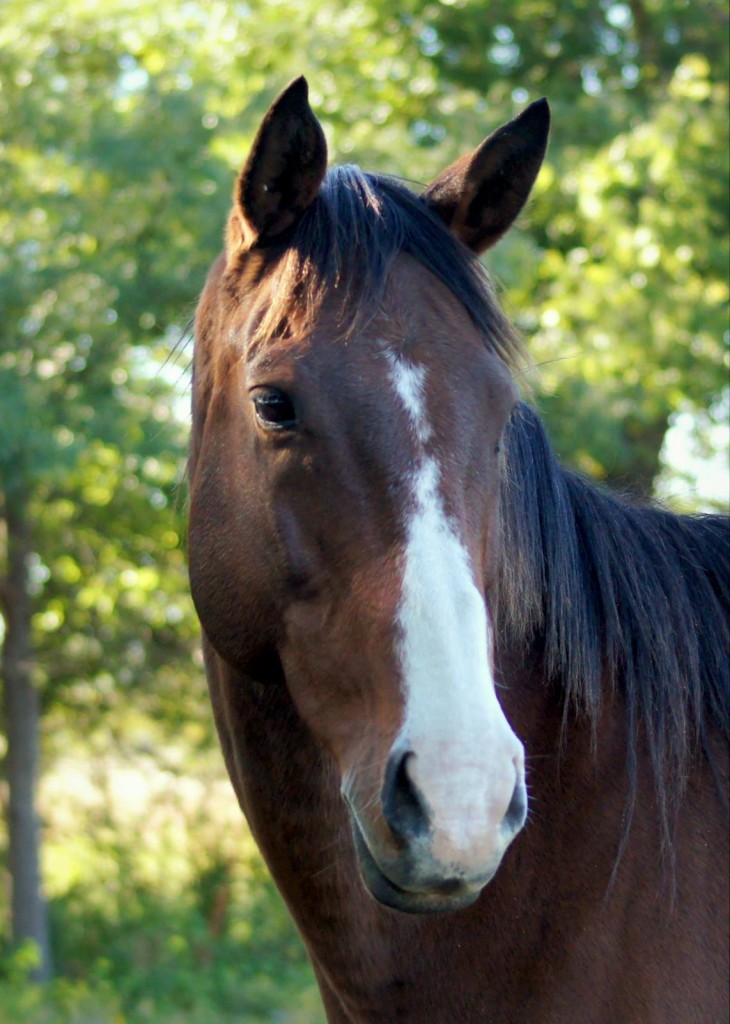 Dr. Hawkeye was trained to trail ride by his own doctor.  Michelle Brotherton owned and rode Dr. Hawkeye on the trails for several years.  She decided she wanted a more challenging horse and moved up to Charming Starr.  Hawk and Michelle were a great match while she was learning to ride a ex-race horse and Hawk was learning the trails.
Here is a video of Hawk riding in the pasture in January 2014.
Hawk does all the  standard race horse things.  He loads, stands for the shoer, and the vet.  He is ready to finish into the horse you want. Hawk is available for sale, lessons, trail riding, and lease.  Hawk is currently being leased by his new owner. We hope to see them out on the trails soon! Please contact us if you would like more information about other horses for sale or lease.