About Sierra Ranch, LLC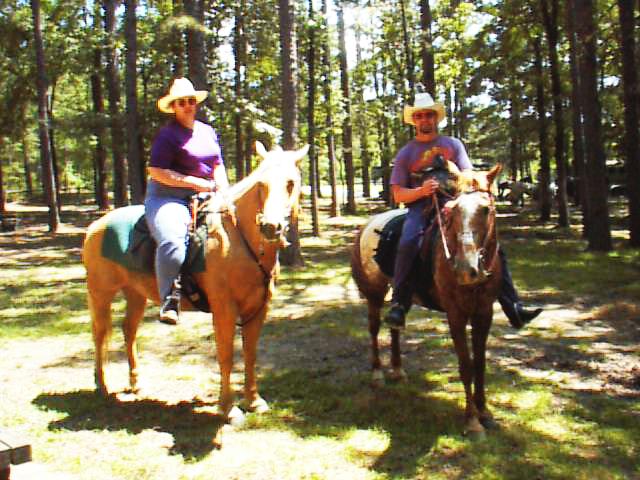 I was introduced to horses by my ex-husband. Rick and I met in the Spring of 1997 and married in September. On our first date, he gave me my first horse. She was barely 2 and I had never ridden. On one hand, it was a great way to start a relationship. Who would say NO to a palomino mare? But on the other hand, it took some time for me to become rider enough to ride Argo. And she horse enough to carry me.
Along the way Argo and I had some great times. They included getting our picture in Trail Rider Magazine. Not bad. But we also had some trying times. Someday ask me to show you the 20 some odd stitches I have thanks to her. Argo found her perfect horse match in a friend of ours, Amanda. You can read more about the two of them on Argo's page (when I get it up). And I had my perfect horse match that just so happens to have been also known as the Robot Horse (Maverick).  Maverick passed on October 30, 2013.  Henry the K got the call to be my new horse and was lost too soon.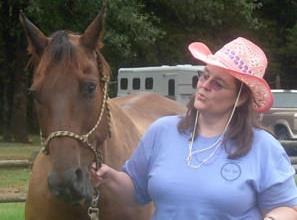 Rick and I divorced on July 23, 2013.  I kept the horses and the ranch.  I will continue to provide the services that Sierra Ranch, LLC is known for, in addition to more as time goes on.
My Passion is Horses!
In the past, we had two passions. Trail riding and race horses. Sometimes we would get to do both at the same time. When that happens, no one is safe on the trails.  Course I am just kidding. Join me on the trail and enjoy the experience.
Sierra Ranch, LLC was established in April 2003 and soon after began collecting ex-race horses. Of course, they weren't ex's at the time as I was still racing them. They all had promising careers. But as they evolved things would happen and I followed through with the promise to have a place for them to retire. All have found their new owner, and some are continuing to live out their dreams on the ranch.
We will always have a soft spot in our hearts for ex-race horses. We currently are saving several from the auction and rehabbing then rehoming them. Check out our horses for sale to see who is available. Or check out the new training blog.
Sierra Ranch, LLC Training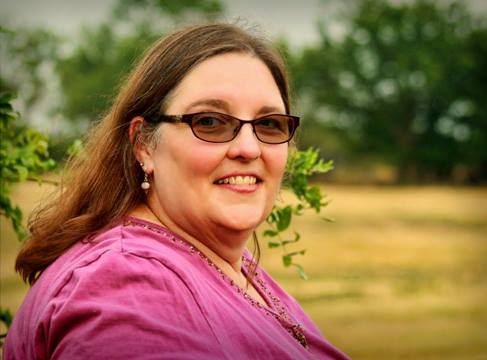 Sierra Ranch, LLC also has several trail horses for lease. Why buy when you can lease for the same price as boarding? We are adding a list of the horses available to lease on the Sierra Ranch, LLC website. Click here to see the horses.  Click here to see the horses for sale.
While many of our horses are for sale, we have several that will live out the remainder of their lives a Sierra Ranch, LLC.  They are not able to ride for a variety of reasons, however still need to receive care. If your would like to donate to the Sierra Ranch, LLC horses, please feel free to click on the button below.
Join our newsletter to see what is going on at Sierra Ranch, LLC or check out what is going on the News Section. New horses for sale or lease, upcoming events as well as tips on riding and camping.  Let us know what you would like to see. Please fill out the form to sign up for the newsletter. Check out the Services tab at the top for many fun riding options.  Connect with us on our Facebook page, Twitter, Instagram or other social venues using the buttons at the top of the page.
Sierra Ranch, LLC
Where your equine experience begins!